Ready Player One by Ernest Cline
Let's Talk contains spoilers
4 stars
Synopsis (Goodreads):
In the year 2044, reality is an ugly place. The only time teenage Wade Watts really feels alive is when he's jacked into the virtual utopia known as the OASIS. Wade's devoted his life to studying the puzzles hidden within this world's digital confines, puzzles that are based on their creator's obsession with the pop culture of decades past and that promise massive power and fortune to whoever can unlock them. When Wade stumbles upon the first clue, he finds himself beset by players willing to kill to take this ultimate prize. The race is on, and if Wade's going to survive, he'll have to win—and confront the real world he's always been so desperate to escape.
------------------------------------------------------
I want to start off with the things that I loved about this book. Cause there's a lot.
The constant references
80s obsession
The OASIS (literally everything about it - the way they describe it, the places in it, the ability to be who you want, wizards, the contest etc.)
The adventure/quest aspect
ALSO LET'S TAKE A MOMENT TO LOOK AT SOME OF THE MOVIES REFERENCED (considering this is a movie blog anyways):
WAR GAMES
HEATHERS
HIGHLANDER
SUPERMAN
BACK TO THE FUTURE
MONTY PYTHON AND THE HOLY GRAIL
MAD MAX
TRON
THE ROCKY HORROR PICTURE SHOW
EVIL DEAD
(over 45 film references made)
Guys this novel is every single geeks wet dream on a silver platter with cherries on top. Holy fuck.
THEY LITERALLY WENT INTO THE MOVIES AND HAD TO REENACT THEM! LIKE WHAT THE FUCK CAN TECHNOLOGY PLEASE KEEP UP I WANT TO DO THAT I LOST MY FUCKING MIND THATS THE COOLEST THING IVE EVER READ IN A BOOK!!!!!!!!!!!!
Now this book was nearly a five star one for me. My edition was almost 560 pages long. And I managed to read the first 250 in one night because it was just so exciting and enjoyable. But unfortunately, around that time is when the book started to lose me.
I have absolutely no issues with female characters. But Art3mis... I couldn't stand her. And it wasn't necessarily that I couldn't stand her, more that I couldn't stand the way Parzival (Wade) reacted to her. I was totally on Wade's side for the novel until he decided that the contest wasn't really necessary anymore and he instead decided to spend his time fighting for Art3mis's attention and love.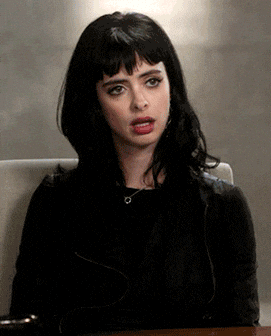 I myself am a romantic but honestly dude. I am not interested in the love life section of this story I would much rather see what the next quest is or at least you could show a tiny interest in it please.
I mean, this whole section makes sense with the ending of the novel. In the end, he meets Art3mis (Shannon) in real life and he sees the scar on her face and realizes why she never wanted to meet in real life. But he states that he finally feels like he doesn't necessarily need to return to OASIS because his real life is finally not that bad.
AWWWW
All sweet and dandy but I, myself, was really not feeling the romance. By the end of the novel I was pleased for him but I just feel like the novel lost something it really had going for itself. And that really really sucked because it was fantastic until that point.
Otherwise I really enjoyed all the different characters. Shoto and Daito, Aech, and Parzival. The little twist with Aech was cool but I still can't unsee her as a male haha.
Shoto and Daito were cool as hell but when Daito died that was sad as fuck. I believed they really were brothers and when we learned that Daito's name had been swipped off the board I figured his avatar killed and that depressed me so much but then you later learn that he was actually murdered by Sorrento and the Sixers.
This is when I started to find the book cool again - ya know when they kind of need to run for their lives.
Also how cool was it when there was the Pac Man easter egg extra life?! That blew my mind!
OKAY NOW I really need to talk about a few things in the book that bothered me.
We know our society is obsessed with the past (the nostalgia) - we always have been. But you're meaning to tell me that this novel set in 2044 they still think the 80s is the best it got? I mean, I agree that the 80s is pretty damn cool but as of right now in 2017 I say that. It would make more sense to assume that in 2044 they're obsessed with the culture that is going on right now or went on in 2000s. NOW WITH THAT SAID it is important to note that Halliday is older and he grew up near the 80s hence his nostalgia and with grunters wanting to win they will themselves obsess with the 80s. But still some reference to the 2000s would've been kinda cool...

Wade's obsession with Art3mis (already discussed this)

The way the book falls off course when Wade moves into his own apartment
Let's actually talk about Wades new apartment for a second. I feel like this is when I started to lose interest and that's probably because it got too sci-fi new age for me. As much as I feel like the 80s isn't the best it got to 2044 I still loved this novel because of its obsession with the 80s. So when he moved into his new apartment and he bought new equipment and became the best and had all the high tech stuff, I lost interest.
When he became the rich kid and stuff, I felt I couldn't connect as much to him anymore and without finding it interesting I felt disconnected to Wade.
Actually, let's also talk about Wade for a second.
I wanna say I loved his character but he didn't really have a character.
- he doesn't blame his parents for their issues, rather society
- he's poor until he's not
Yeah... I mean, I loved this book so much I'm totally willing to ignore the non-existent character that is Wade.
Anyways, all in all such an incredible book I highly recommend for anyone like myself who is into 80s films and video games or just a geek in general. You will not be disappointed.