It is Day 1 of the Bout of Books read-a-thon and I am so excited! Today's challenge is to find 3-6 books with countries that you don't currently reside in. It is hosted by

Between Library Shelves

. All the details are listed on their blog!
I am currently residing in Canada (as you can tell from my blog name).
I often read books and wish I could visit there, so here we go!
1. Num8ers by Rachel Ward - England
My whole entire life I have always wanted to go England, London in particular. I enjoyed reading this book and being able to see some of the scenery (in my mind of course) including the big ferris wheel.
2. Outlander by Diana Gabaldon - Scotland
I absolutely love the looks of Scotland and think it has the most beautiful landscapes! I am also Scottish (heritage) and have always wanted to go! The castles there are beautiful! reading this book really only intensified my desire to go there.
3. Miss Peregrines Home for Peculiar Children by Ransom Riggs - Wales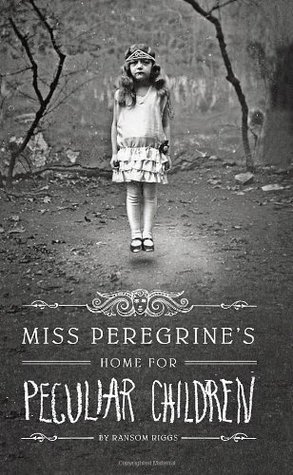 I honestly had no desire to go here, but after reading the book I'd really love to go check it out. I know it is a fiction book but it's one of my favourites. So of course now I need to go there.
---------------------------------------------
Hope you enjoyed my first challenge for the read-a-thon! It was actually really fun to go back and look at my books and remember where each one was set! Comment below and let me know where you want to visit!